"First lets start off by saying that Vis really is a beautiful island. It is peaceful and authentic, with beautiful nature, good food and really nice people. What makes it even more special are Xania and Craig that are just the perfect hosts. They make you feel at home, secure and at the same time have such a good humour and are easy to be around with"
Berglind - Croatia September 2017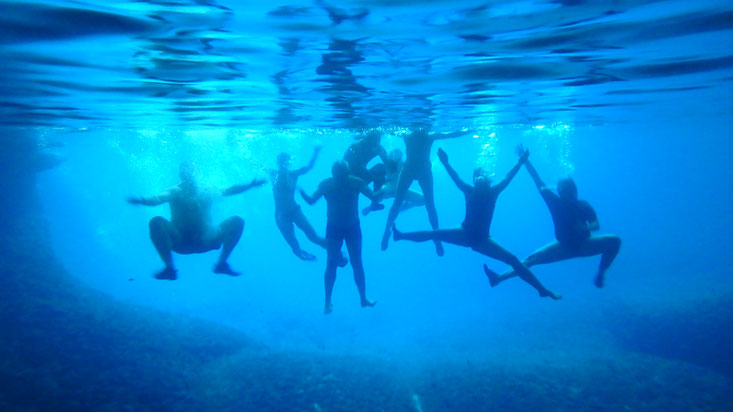 "This was my third time staying with Wearactive and the first in Croatia (the others were at the lovely Moaalm in Austria). Vis is beautiful and Xania and Craig are truly unique - I am not the most confident when it comes to outdoor activities but they are the most patient, kind, encouraging guides and hosts who work incredibly hard to ensure everyone is challenged at the right level and is happy. They offer fantastic home-cooked (veggie or vegan) food (you eat out alternate nights if you really miss meat or fish), very nice local wine, a great group atmosphere and trips into the great outdoors away from the madding crowds. Accommodation is comfortable bedrooms with good showers, air con and WiFi, and a lovely communal living room and roof terrace. You'll work as a team with people you've never met, but who become friends. It's all very chilled out, but I feel like I've really improved my physical fitness and more importantly my mental health has had a huge boost. We all laughed (and sang....) a lot. Xania and Craig create trips that are good for the soul and I can't recommend them highly enough"
Anne - Croatia September 2018
"We spent a week hiking, e-biking and rafting at MoaAlm. From start to finish it was a superb experience. the mix of homely atmosphere and youthful energy was perfect for our teenage children, who just loved everything about this holiday. In fact, they say they never want to go on a beach holiday again!"
Nicola - Austria August 2016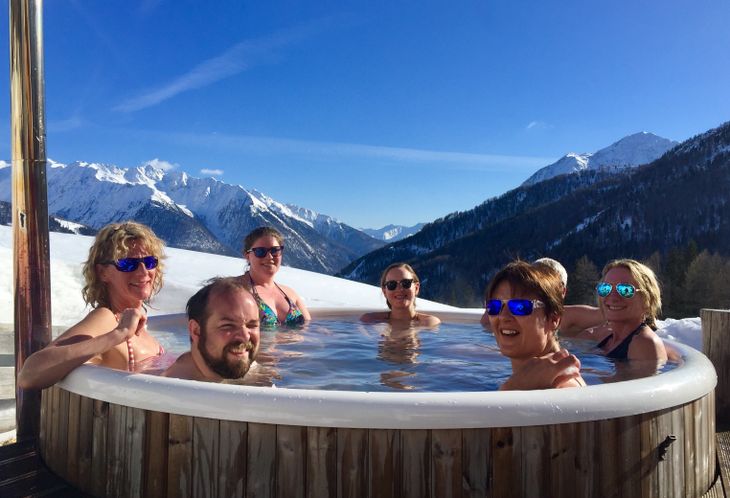 "In February 2018, my partner and I enjoyed a fabulous holiday at the MoaAlm mountain retreat. We tried-out snow shoe hiking, cross-country and downhill skiing, and rodelling. Each day, the staff arranged all our logistics, drove us to our activity locations (in a Landrover with snow chains), and brought us back late afternoon - so, no time was wasted dealing with public transport. With instruction from our superb and knowledgeable walking guide Martin, we saw ibex and the tracks of lynx, and walked across a deep gorge on a hanging bridge. Except for downhill skiiing, all equipment was provided. Just a few minutes down the road, the Grossglockner ski resort offered a good mix of blue, red, and black runs in top condition, all easily accessed via a comprehensive network of cable cars, chair lifts, and drag lifts. An extensive network of nursery slopes catered admirably for beginners, and the various mountain restaurants made for great fun days too! Our time off piste was equally memorable - with a well-equipped and extremely spacious bedroom and balcony looking out over a spectacular mountain vista, we relaxed in to our day with a 1 hour yoga session provided by excellent instructors Rosie and Polly. Evenings were equally luxurious - soaking in the wood-fired hot tub on our return from the slopes, we dined with the staff and other guests, sharing our holiday and experiences with them; a v-nice touch! Each night, a varied and extremely tasty menu was presented to high standards by chef Craig, and we chilled-out afterwards in the cosy lounge as minus temperatures raged outside. We thoroughly recommend MoaAlm to anyone (beginners, experienced, couples, family, groups) wishing to wind-down by sampling a wide variety of alpine sports and activities in a relaxed mountain setting"
Rupert - Austria February 2018
"Craig and Xania's skill at welcoming the guests and making the experience perfect for them is out of this world. A holiday like no other. We will remember it forever. Each day is different but there is a clear daily schedule for the intimate party of guests. Stretch yoga by the sea each morning, breakfast then activity pitched at levels to suit all. Challenge or not so much challenge. Home for lunch then free to explore at your leisure and use any of the wear active equipment like bikes paddle boards, kayaks or slack line. 3 course Dinner is either cooked to perfection by Xania on 3 of the eves or the other eves you are given delicious eat out options including transport. We feel healthy, invigorated and are left with wonderful memories of our time in Vis and feel we were shown (and paddled to) some of the island's secrets. A highlight for me was an ice cold beer from the honesty bar at the end of each day sitting on the balcony looking over the bay. We are saving up to go back. For sure."
The Brace family - July 2017
"We have just returned from the most amazing family holiday. Craig and Xania are running a truly special business here. This is magical tourism with an eco friendly, active twist. The activities were carefully managed and matched to the abilities of our diverse group so that each one of us felt challenged. Craig and Xanias expert knowledge have us the confidence to try new things and step out of our comfort zones if we wanted to. The house is just beautiful! Rooms are comfortable, the shared spaces are fantastic and the vibe is thoroughly chilled out.
We visited with our 3 children who are all meat eaters, they came home raving about Xanias amazing cooking and thanks to her cookbook we are now trying her dishes at home. This was an amazing holiday and one we hope to repeat either on Vis or at their other location in Austria." 
Emma - Croatia August 2016
"This holiday was easily the best I've ever been on. Everyone there was so kind and welcoming, the activities were engaging and exciting (not to mention so much fun) and the food was amazing!The rooms, accompanied by stunning views, were comfortable and spotless. You would have to try very hard not to enjoy this delightful experience. As a teenager myself, I would highly recommend this to families who want to get outdoors."
Annabel - Austria  July 2016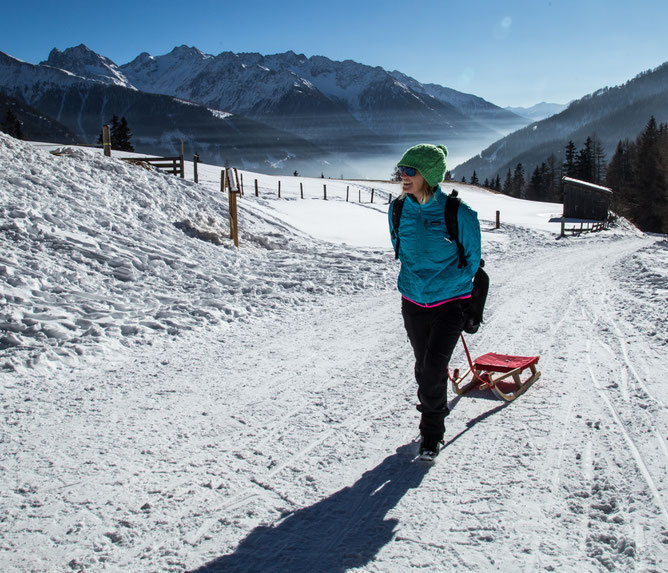 "I cannot recommend MoaAlm highly enough. We had the most wonderful week: beautiful views, delicious food, interesting company, great skiing (downhill and cross country), and to top it all snow-shoeing some of the way up Austria's highest peak, Grossglockner. Everyone at MoaAlam bent over backwards to make each day a great experience. Craig and Xania, you've done it again. It was brilliant!"
Louise - Austria February 2016